Recently we've gotten super inspired by crankies – and so we built our own crankie box, and began work on the production of the 1st annual Ithaca Crankie Cabaret.
A crankie is like a small wooden theater, with a scrollable paper story. We helped Edith, one of the artists we're working with, build this one:
This is before any decorations (although we did add the fun spoons for kicks) and before you add the paper scroll. For our box, we went for a more widescreen size, and we added doors on the front. Here is what it looks like when you backlight the doors:
Next, I started working on the images. For my crankie, I am using a Tyvek scroll instead of paper. And I am glueing black and white tyvek cut-outs that will be backlit, as well as using shadow puppets for action. Here is a scene: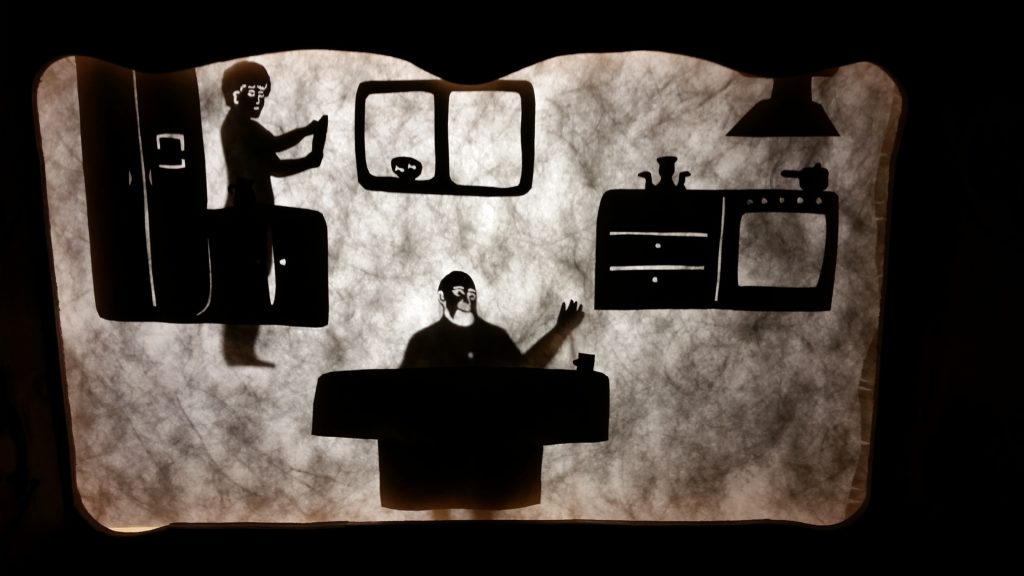 I am also using colorful cellophane pieces to add color to some scenes like this one: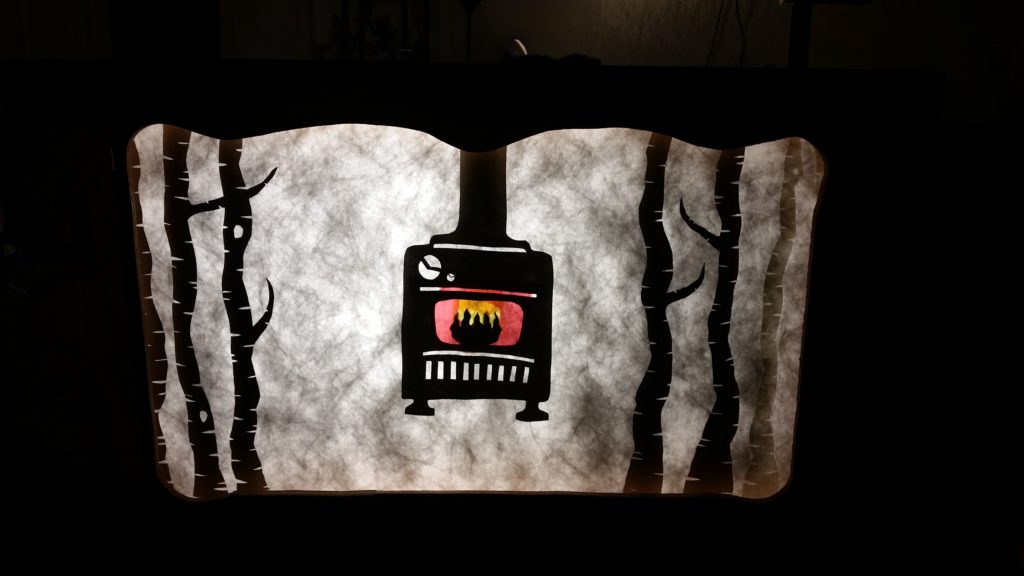 This is just one of the many ways artists can use crankies. You can just draw or paint on it, you can use paper, quilted fabric, projection, add music, storytelling, other kinds of puppetry and much more.
We can't wait to share what the group of artists we're working with have come up with. Hope you can make it to our cabaret on Nov 3 and 4th of 2017!