Did you miss the Crankie Cabaret but still want to check out these crankie things? Saw the Cabaret and want to see more? We're coming to Danby.
Feb 11 @ 3pm
Danby Town Hall 1830 Danby Rd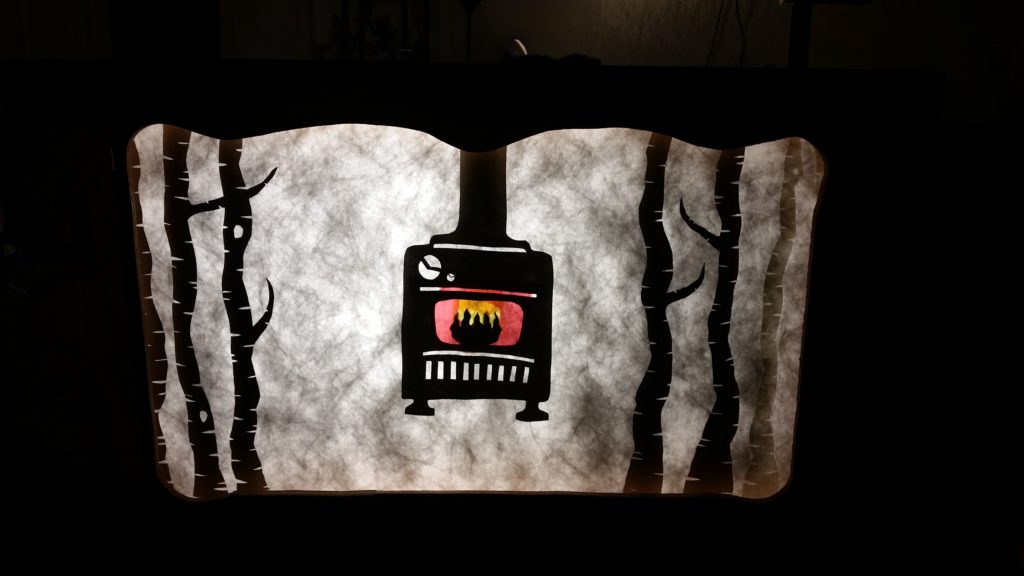 What is a crankie? A crankie is an old storytelling art form. A long illustrated scroll is wound onto two spools which are loaded into a box with a viewing screen. The scroll is hand-cranked while the story is told, accompanied by song, music or puppetry. Come see four original crankie creations with live music and puppetry by Edith McCrea, Isaac Sharp, Lily Gershon, Matt Ocone, and Marina Gershon.
The Ballad of Lady Margaret: A ballad, or story-song, from Francis James Child's collection, that seems to date back to the late 17th or early 18th century. Ballads originated in Europe during the Middle Ages, and some were passed down orally well into the 20th century. Like many ballads, Lady Margaret is a tale of betrayal and tragedy.
The Graphic Score: A short introduction to the twentieth century concept of a graphical music score, followed by a performance of "Indentation #3" by Italian post-futurist Luigi Chiavetta, with a crankie version of the score.
Duck Odyssey: On January 10, 1992 a cargo container full of rubber ducks and other plastic toys fell off of a ship into the Pacific Ocean, spilling it's contents. In the years since, these durable little seafarers have washed up on beaches around the world. This is the story of one such rubber duck and its journey across the sea.
Stories of a Russian Dad: Lily brings to life an interview with her father about his experiences in the Soviet Union in the 1970s.
Join us at the Town Hall for this exciting and unique performance. Free and open to the public. Sponsored by the Danby Community Council with support from the Community Arts Partnership of Tompkins County.
More info at http://www.lilysilly.com/crankies/